Relaxation extends life expectation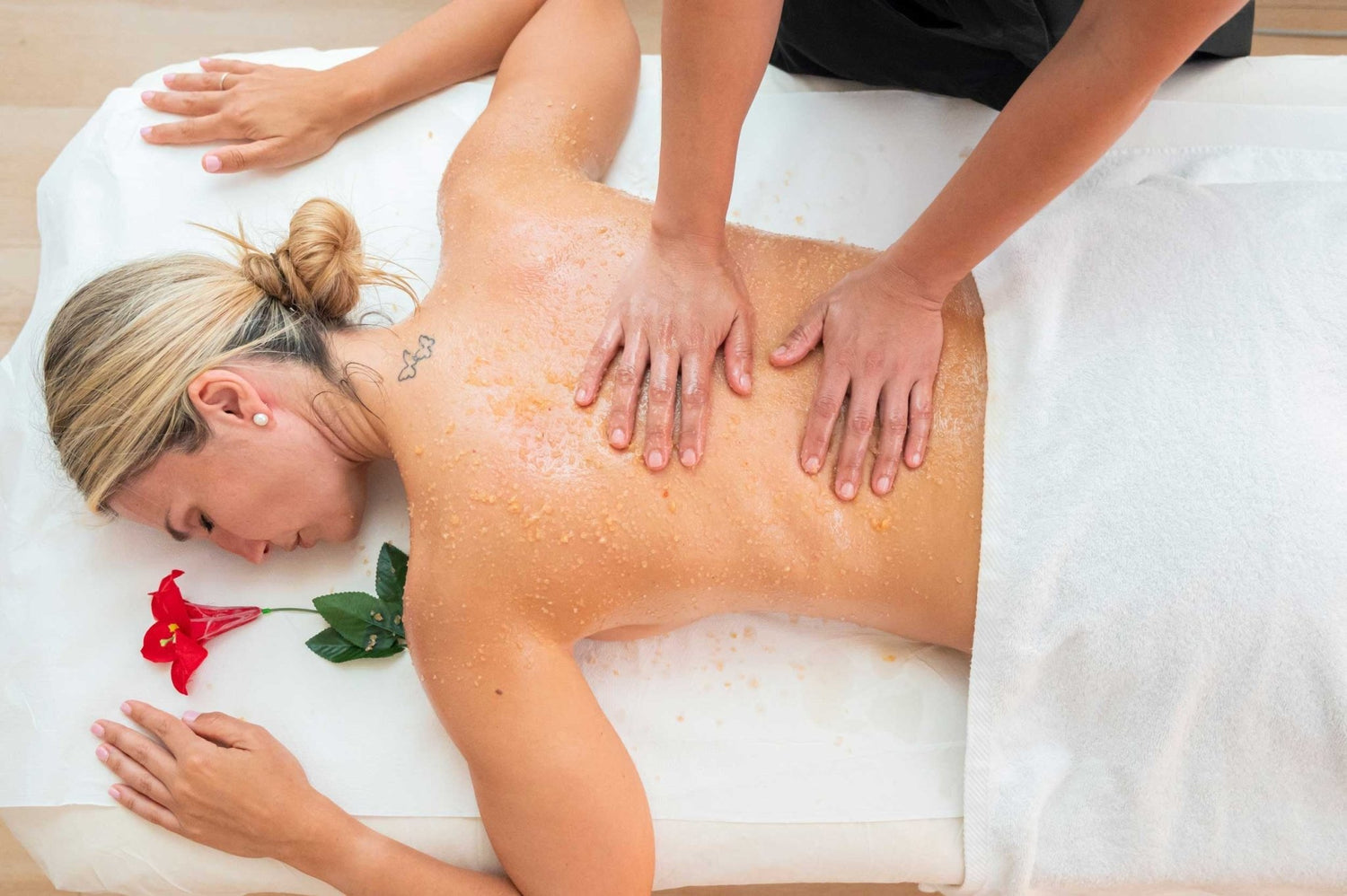 Have you ever wondered what the secret is to living a full and prolonged life?
At Mallorca Wellness, we have discovered that the key lies in relaxation.
Our treatments are designed to take you to a state of peace and calm, allowing your body and mind to release the daily stress and rejuvenate.
In our wellness oasis, we offer you a wide range of carefully designed treatments to enhance your quality of life.
From body treatments to specialized massages, each experience at Mallorca Wellness is crafted to provide you not only with moments of relaxation but also lasting benefits for your health
Discover Our Star Treatments
Aromatherapy Massage: Immerse yourself in a unique experience that combines gentle massage movements with the magic of essential oils. The natural aromas will transport you to a state of deep relaxation, releasing tension and soothing your body and mind.
Ayurvedic Ritual: Inspired by ancient Ayurvedic wisdom, this holistic treatment aims to balance your internal energies and promote optimal physical and mental health. Let yourself be carried away by this rejuvenating and revitalizing experience.
Body Scrub: Renew your skin with our body scrub, which gently removes dead skin cells and reveals smooth, radiant skin. Revitalized skin is key to a healthy and enduring life.
Swedish and Sports Massage: Release accumulated muscle tension and improve your circulation with our specialized massages.
Hot Stone Therapeutic Massage: Experience the therapeutic benefits of volcanic stone massage, where the warmth of heated stones penetrates deep into your muscles, promoting relaxation and easing tension
Designed to meet your individual needs, these massages will help you recharge and maintain an active lifestyle.
Discover the Secret to Longevity and Well-being at Mallorca Wellness
At Mallorca Wellness, we not only offer treatments but a complete experience that embraces your physical and emotional well-being. Our spa is your sanctuary, where each treatment is a gateway to deep relaxation and a prolongation of a fulfilling life.

With three exclusive locations in Mallorca: Gran Playa de Palma SPA, Eurotel Punta Rotja SPA, and Mediterraneo Hotel SPA, Mallorca Wellness brings you the ultimate well-being experience.
Book your appointment today and start your journey towards a longer and happier life.